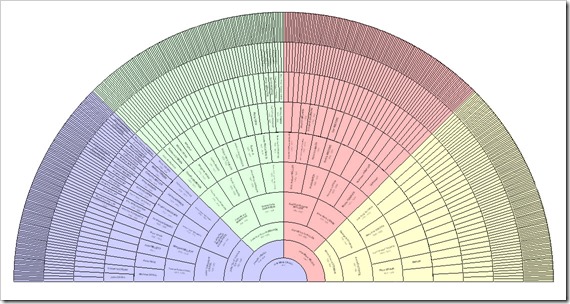 Back in 2012, I wrote What's Your Number? (…and an Epiphany), which prompted me to evaluate known ancestors in my direct line. I revisited the numbers again in 2015 in What's Your Number? – Revisited. The point of the posts was to illustrate that genealogy is never "done." There are always new ancestors and collateral relatives to discover. Also, there's always more to learn about the individuals that make up your tree.
I thought it would be nice to check in and see where my numbers are at today and compare that to the 2012 and 2015 numbers. Keep in mind that I have only counted ancestors that I have identified and am comfortable with the proof, excepting any unknown non-paternal event(s). I know I haven't lost any ancestors (whew!), but how many (if any) did I gain. Let's take a look.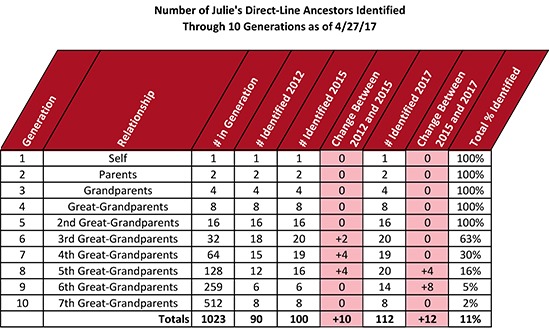 Well it looks like I've gained 12 ancestors. The gains were primarily on my Luxembourg lines, as I have been working on them, almost exclusively, for the last two years.
My dad's lines are really shaping up, and I've had some luck on my mom's paternal lines; it's my mom's maternal lines that are lacking. But the good news is, some of the work I've been doing outside my Luxembourg families relates to my mom's maternal lines, as I connect with DNA matches on those lines. Maybe some day some of those walls will come tumbling down.
I'm thrilled with these numbers. If I can add a few ancestors to my tree every couple of years, I'm cool with that.