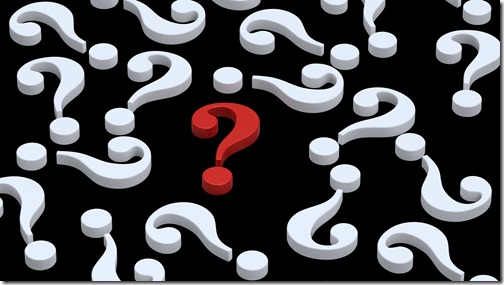 I have two confessions to make. First, I have not read any genealogy blogs in almost 18 months. Second, I spent yesterday going through my blog reader to do some clean-up (so I can get back to reading regularly), which resulted in the deletion of many blogs (hundreds!).
I will also admit that I myself have not been blogging much in the last few years. While I know what my reasons are, I'm curious to know the reasons of others. I ask because as I was cleaning up my blog reader, I was shocked at what I was seeing. After going through about 20 blogs, I started to record some information because I was so shocked, I thought that what I was seeing couldn't be possible. Sadly, it was. Here's what I found:
Out of the 350 blogs found in my reader that hadn't had a post in over 30 days, 63% hadn't been posted to within the last 12 months! Of the blogs that had been posted to within the last 12 months, just over half had been posted to within the last 6 months. What's more, of those 350 blogs, over half hadn't seen a post in over two years. Here's how the numbers look:
| | |
| --- | --- |
| # of Years of No Posts | # of Blogs |
| 2 to 5 months | 72 |
| 6 to 11 months | 59 |
| 1 | 30 |
| 2 | 70 |
| 3 | 52 |
| 4 | 43 |
| 5 | 16 |
| 6 | 5 |
| 7 | 2 |
| 8 | 1 |
Although not completely scientific, I did hold consistent on a few things:
There were actually around 450 blogs in my reader that hadn't been posted to in over 30 days. However, in the figures above, I didn't include blogs that barely got off the ground (and there were plenty of them!). The blogs included above were around for at least a year.
I also came across some blogs that completely vanished from cyberspace and some that may have been hacked; these were not counted either.
Sadly, I came upon a few blogs that belonged to people we have lost over the years; those that I knew of were not counted.
For my own sanity I rounded the years, one year and over.
I am flabbergasted! This is just a small sampling from my personal reader (which clearly hasn't been updated in years!!) and I can't believe that at least 189 genealogy blogs seem to have gone by the wayside, having not been posted to in over two years (and I suspect based on this non-scientific study, that there may be many more!!).
So again, I am curious. What has made some genealogists refrain from blogging? My own personal reasons have to do with a lack of time due to competing priorities, but I do try to post something at least once a month and I am making strides to get back to regular postings. What about you? Is it a lack of time? Is it a lack of interest in blogging and/or genealogy? Were your goals for genealogy blogging not being met? Have you found other ways to share your family stories or genealogy research tips and advice? Other reason(s)? Please share your thoughts in the comments—I really want to understand this!