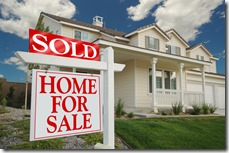 I finally decided it was time to make a change. And approaching my 5th blog anniversary in less than two weeks, why not celebrate with a major overhaul of my genealogy blogs. Basically, I decided to combine my three blogs into one hub and move to WordPress. Doing so allows my readers the option to continue to follow one, two, or all three of the original blogs, while allowing me to manage just one space. Think of Julie's Genealogy & History Hub as three portals, each with a different target, where you get to choose what you want to follow.
If you are seeing this post in your reader, then your subscription has been transferred and you do not need to take any further action. However, if you currently subscribe to one, two, or all three of the blogs, you may see this post in your reader for each blog (cross-posting will be a rare occurrence, I promise!).
If you currently follow all three blogs (or want to do so), you may want to subscribe solely to the Hub, which will filter all content into one feed, thereby reducing the number of feeds you follow (if you do this, be sure to remove the old subscriptions). For more information on each blog, refer to the home page of the new blog. You can make your subscription changes from there.
Hopefully most subscribers will be transferred seamlessly (the power of Feedburner!) and this will not impact you unless you decide to modify what you are subscribing to. I truly apologize for any inconvenience and hope you'll stick with me on this new journey.