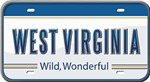 I only have a few people in my database that are connected to West Virginia. And by a few, I mean I can count them on one hand. While I was filling in a few missing pieces on those people, I learned that the West Virginia Archives & History website has digitized many vital records, including marriages.
From the Vital Research Records page, you can choose birth, death, or marriage. After you choose a type, you will see on the right-hand side of the page a list of counties and year ranges for records available. All of the images are indexed, so conduct your search, choose from the results list, and view the image of the record.
I managed to find the marriage record for Francis Xavier Webster and Hilda Cummings, who married in Wellsburg, Brooke, West Virginia on 28 January 1937. Francis is my second cousin, three times removed.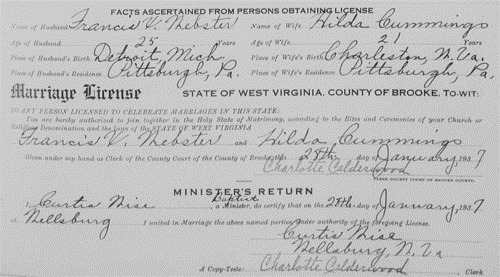 Neat find. I had no idea these records were available, and best of all, for FREE!
---
Genealogy By the States is a theme created by Jim Sanders over at the Hidden Genealogy Nuggets blog.