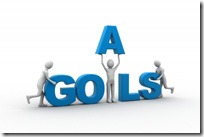 Earlier today, I posted 2013 Achievements, bringing everyone up-to-date on what I've been working on this year. I know the year isn't over yet, but I've got a very busy month ahead of me, so I thought I'd get a jump on these posts or else I'd forget. So what's on tap for 2014?
BCG Certification – This always seems to be on the list. It's certainly a priority, but I can never seem to find the time to set aside for working on the portfolio. Perhaps things will be different this year.
Publish Articles – Always a goal for me. For 2013, my goal was to get published in a variety of publications, which I accomplished. More of the same this year, I plan to expand my reach again.
Publish a Book – I would really like to publish a book this year. I have two book projects that I'm working on, and I'd really like to finish and publish at least one of them in 2014.
Attend Salt Lake Institute of Genealogy – I have already made my plans, booked the hotel, and purchased my plane tickets…now all I have to do is show up! This will be my first institute and I am really looking forward to the experience.
Continue Working on American Records Certificate Through National Institute for Genealogical Studies – I started working toward the American Records certificate through National Institute for Genealogical Studies back in 2010. I have completed the basic courses and a few electives. My goal for this year (okay, it was really my goal for 2013) is to complete the intermediate courses.
That's it…keeping it short and sweet this year, and maybe, just maybe, I can put a checkmark in front of them all at the end of 2014. Best wishes to you on your goals for 2014!!
Image courtesy of renjith krishnan via FreeDigitalPhotos.net.