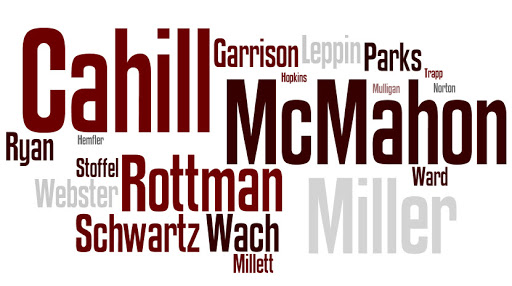 Heinrich WACH is my third great-grandfather. He was married to my third great-grandmother, Emilie WIETZKE, and I suspect he died between 1876 (last known child born) and 1884 (Emilie's child with second husband born). The family is from Pommern, Preußen, and I suspect that both Heinrich and Emilie were born there. Heinrich may have had a sister, Johanna, who married Eduard WICK, but I have not yet confirmed this suspicion.
---
Wach Family by Julie Cahill Tarr
---
Disclaimer: Information is based on research completed as of 4 April 2013. Some details have been omitted to protect the privacy of living relatives.
Sources: Available upon request.
PDF Available: The content of this post is available as a PDF through Scribd and may updated periodically as new information is found.
Other Blog Posts: To see other posts about the Wach family, click here.
Contact: If you would like more information about this family, or would like to share what you know, please contact me at genblogjulie@gmail.com.