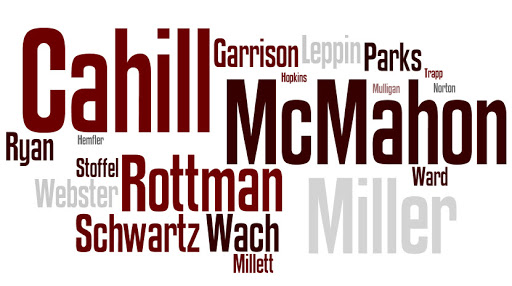 Minnie HÄNFLER (with variants including Henfler, Hamfler, and Hemfler) is my second great-grandmother. She was born in Germany and married Herman LEPPIN in Chicago, Cook, Illinois.
I previously discovered a possible sister, Augusta HÄNFLER, who married Philipp Zimmermann, and just days ago confirmed my suspicion further with a baptism record for Augusta and Philipp's daughter naming Minnie Leppin as a witness. Clues in other church records suggest that Minnie may have had a brother, Carl HÄNFLER, and that her parents might have been Carl HÄNFLER and August –?–. Further research is needed to prove/disprove these connections.
---
Hänfler Family by Julie Cahill Tarr
---
Disclaimer: Information is based on research completed as of 9 April 2013. Some details have been omitted to protect the privacy of living relatives.
Sources: Available upon request.
PDF Available: The content of this post is available as a PDF through Scribd and may updated periodically as new information is found.
Other Blog Posts: To see other posts about the Hänfler family, click here.
Contact: If you would like more information about this family, or would like to share what you know, please contact me at genblogjulie@gmail.com.