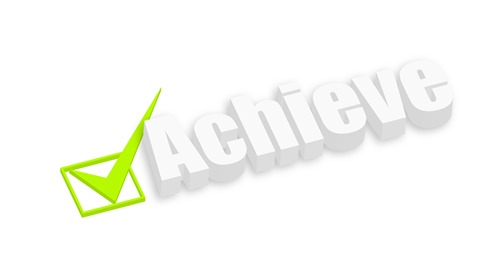 Well 2016 was certainly better than 2015! And while I only set one goal for myself for 2016, I'm happy to say that I did achieve it, and more.
I declared at the end of 2015 that I wanted to spend more time on my own genealogy. I've achieved this in a few different ways. First, I spent time processing mounds of data collected, some stuff dating back to 2008! It's a slow process and I have much more to do, but I've made a dent. Second, I took a few day trips to nearby repositories. In February, I headed to Aurora, Illinois, and spent one day at the library and another at the Aurora Historical Society; I found some great records, which you can read about here. In October, I visited the Illinois Regional Archives Depository at Northern Illinois University, mainly working on my Aurora families. Last month, I headed to the Wisconsin Historical Society Library and Archives to collect a variety of items for different research projects (WHS's library is comparable to Allen County Public Library and WHS has a great collection of archival materials). All of this work throughout the year is probably more than what I've done total over the last few years, so mission accomplished!
In addition to my own research, I also checked off an item on my bucket list: I attended the Institute of Genealogy and Historical Research (IGHR) in June. I took Tom Jones's class Writing & Publishing for Genealogists. It was a great course, and I had a great time hanging out with friends and making new friends. In fact, I walked out with a new sense of urgency and a few months ago I finally settled on what to do for each of the components of my Board for Certification of Genealogists (BCG) portfolio.
This year I was also involved with the Federation of Genealogical Societies (FGS) 2016 conference, which was held in Springfield, Illinois. I was part of the team back in 2011 when FGS was in Springfield, so it was only natural to help out again. This time, I served at the Publications Committee chair. I also attended the conference (my third FGS conference) and had a blast, probably the best time I've had at a conference to date (due in part to my health issues being better managed).
As I look to 2017, I've decided on three goals.
Continue making my own genealogy research a priority. Since I finally decided what families will be the focus of the BCG portfolio components, I developed research plans and began executing them a few months ago; this work will continue in 2017 (maybe by 2018 I'll be "on the clock"??).
Publish a few articles. I usually make this a goal each year, but because I knew 2016 was going to be pretty busy, I didn't set it as a goal for 2016. I did, however, publish one article, but it was in FORUM, the FGS publication for which I serve as managing editor, so that doesn't really count 😉 This year, I have some articles in mind, and I'd really like to submit something to the National Genealogical Society Quarterly.
Blog more. I have really been letting my blog fall way down on my priority list. In 2017, I plan to make an effort to post more often. I have tons of ideas for topics, plenty of things I want to share with my readers, and heck, some of the posts are already started (two are "final" drafts for goodness sake!).
So there you have it. I think I can ride the momentum from 2016 into 2017 and tackle my new goals. What about you? What sort of things did you set out to do in 2016 that you accomplished? What are your goals for 2017? I'd love to hear about your achievements and goals, so be sure to post a comment!